Event
Advancing Macomb Community Engagement Summit – Love Where You Live
April 28th, 2023 | 8:30 AM - 12:00 PM
Macomb Community College, South Campus, K Building 14500 Twelve Mile Rd Warren MI, 48088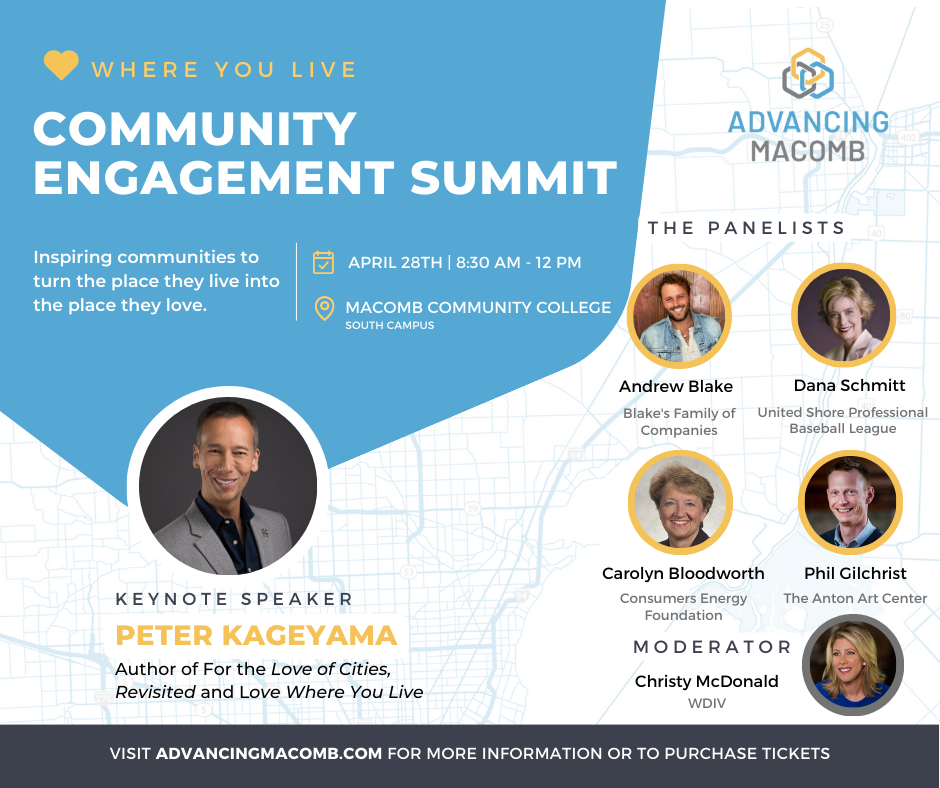 Join us for the inaugural Advancing Macomb Community Engagement Summit on Friday, April 28, 2023 at Macomb Community College South Campus! The purpose of the event is to inspire investment in citizen-led projects that are emotionally engaging and enhance quality of life and economic vitality in the county and region.
The event features keynote speaker, Peter Kageyama, author of Love Where You Live and For the Love of Cities. Peter is an internationally sought-after community development consultant and grassroots engagement strategist who speaks all over the world about bottom-up community development and the amazing people who are making change happen.
The event also features a panel discussion of business and community leaders that understand the connection between economic impact and emotionally engaging places.
View Website