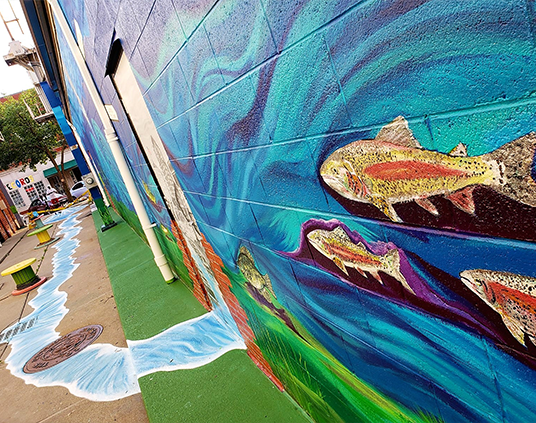 Play Everywhere!
With funding from KABOOM! and the Ralph C. Wilson, Jr. Foundation, in addition to partnerships with The Art Center, City of Mount Clemens and Macomb Family YMCA, Advancing Macomb brought four interactive murals designed to invoke play in everyday places to downtown Mount Clemens.
This placemaking project has instilled a sense of pride and hope for residents and visitors alike.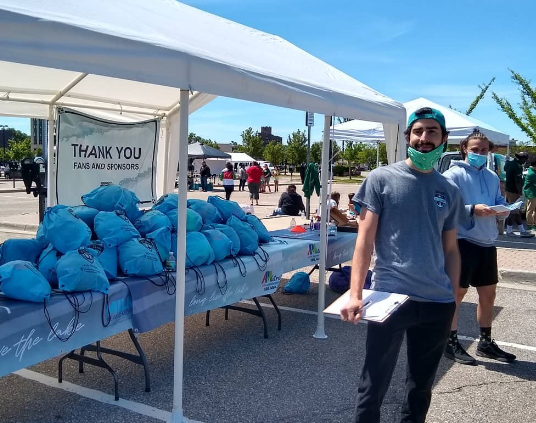 Get Out and Play, Mount Clemens
Advancing Macomb was a conduit for funding and administrative support for a youth recreation initiative led by LK St. Clair Soccer, a Macomb County nonprofit organization that is dedicated to increasing access to sport through their love of soccer. With funding from the GM Community Impact grant and other sponsors, LK St. Clair began the development of community fields in Mount Clemens and held skills clinics for hundreds of Mount Clemens youth at no cost.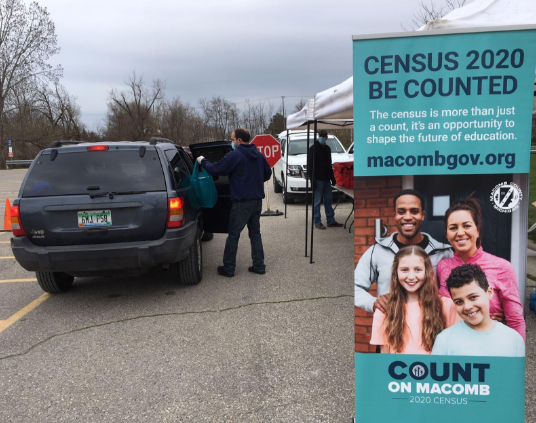 Mount Clemens Counts
Advancing Macomb teamed up with New Generation Church in Mount Clemens to promote Census participation for historically undercounted populations in the city. With funding from the Community Foundation for Southeast MI in their support of the Southeast MI Counts Initiative, we increased the count in Mount Clemens by helping 220 households complete the Census through several drive-thru events.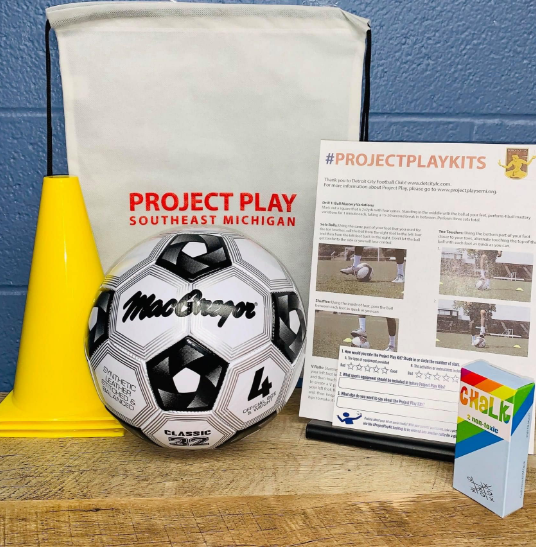 Project Play
To further champion the Aspen Institute Project Play initiative and funding from the Community Foundation for Southeast MI and the Ralph C. Wilson, Jr. Foundation, Advancing Macomb led a partnership alliance in Mount Clemens to launch a year-round program that increases access to youth recreation through free play and sports sampling. Our partnership alliance, including the city, YMCA of Metro Detroit, TCB Youth Mentoring, Mount Clemens Public Library and LK St. Clair Soccer, launched the program in February 2020. During the pandemic the alliance gave over 2,000 play packs with sports equipment to Mount Clemens youth. The cornerstone of the initiative also includes a pilot program called SportPort. This mobile lending library of sports equipment, is currently available for youth at no cost and programming will resume once health mandates are lifted.