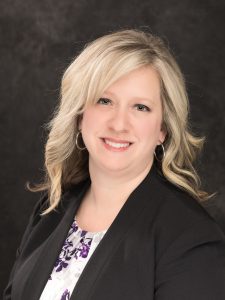 Diane Banks is joining Advancing Macomb from Leadership Macomb where she has served as Program Director for the past four years.  She has over 14 years of experience as a public and non-profit administrator. In her role at Leadership Macomb, she directed educational and fundraising events, worked closely with the Leadership Macomb board of directors to develop strategic direction for the organization, and built a wide network of county and regional leaders. Previously, Diane worked as an environmental health specialist and program administrator with the Macomb County Health Department, developing and managing the organization's surface water quality education program.
Diane has served on the City of New Baltimore Downtown Development Authority Board and is a member of several professional organizations including, Inforum Michigan and the Association of Leadership Programs. She holds master's and bachelor's degrees, both cum laude, from Central Michigan University. She lives in New Baltimore with her husband, Mike and two children. She enjoys playing golf in the summer, skiing in the winter, traveling and cheerleading for her kids' sports teams and performances all year around.
"Diane will be greatly missed by Leadership Macomb.  During her four-year tenure, she championed notable improvements to our programs and processes.  She increased and strengthened her relationships with community leaders and worked tirelessly to continually expand her knowledge about the assets and issues in Macomb County.  We are very proud that her new, heightened role with Advancing Macomb will allow her to spearhead strategic initiatives to better Macomb County, and to leverage connections between Advancing Macomb and Leadership Macomb," Leadership Macomb Executive Director, Karen Smith.