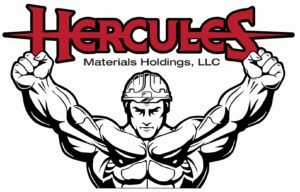 Hercules Material Holdings is a local family-owned Ready Mix Concrete supplier, servicing the Metro Detroit Region with their office proudly headquartered in Warren.
They are a relatively new company with intentions on growing to support their existing locations in Center Line, Detroit, Shelby Township, and Ypsilanti. Hercules Materials Holdings has additional planned expansion in several other communities throughout Metro Detroit within the next couple of years.
Hercules Materials core values are Safety, Quality and Service. They intend to lead the industry through those values by providing highly technical concrete products to MDOT and local municipal projects, helping pave the way to safer and long-lasting concrete pavement.
Their Concrete Batch plants are state of the art and industry-leading in accuracy and efficiencies. These clean and environmentally friendly locations produce concrete with recycled materials to reduce their carbon footprint. Utilizing Carbon Cure as a mix ingredient further decreases their impact.
Hercules Materials offers industry-leading pay and benefits to their employees. Each facility will employ over 40 dedicated union and non-union industry professionals who take pride in safely delivering quality concrete to all their customers and neighbors.