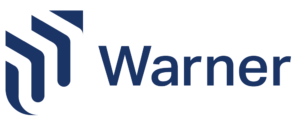 One of the largest law firms in Michigan, Warner Norcross + Judd invests annually to support community programs in the firm's five principal giving categories: 1) arts and culture; 2) economic development; 3) health and human services; 4) diversity, equity, and inclusion; and 5) legal aid. Attorneys and staff volunteer, hold leadership positions and contribute financially to organizations focused on the arts and performing arts, housing, racial equity and justice, children and youth, physical and mental health, LGBTQ+, women's issues, food insecurity and other areas that resonate personally.
In addition to the 150+ nonprofits Warner supports annually, there is a heightened emphasis to invest time, energy, and resources to diversify the legal profession. For more than 20 years, Warner has offered scholarships to historically underrepresented students pursuing a law career, and recently opened applications for the inaugural $20,000 Law Scholarship – Embracing Diversity in Our Communities. In addition to the winner receiving four $5,000 installments to help with the expense of law school, a summer associate position at the firm will be offered to eligible applicants.
The firm also sponsors JD Advising's Law School Scholars Program, which connects top law firms with first-year law students from historically underrepresented communities. In 2021, Warner provided six law students with access to law school prep course, tutoring and study sessions provided by JD advising, as well as mentorship opportunities within the firm.
In Macomb County, Warner makes donations to: Advancing Macomb, Capuchin Soup Kitchen, Cass Community Social Services, Celani Family Foundation, Macomb Charitable Foundation, McLaren Macomb Healthcare Foundation and Racing for Kids, among others.
Warner has been consistently recognized as one of Crain's Detroit Business "Cool Places to Work" and is a past recipient of the Macomb County Corporate Citizen Award.