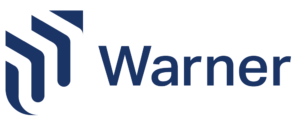 One of the largest law firms in Michigan, Warner Norcross + Judd, invests annually to support community programs primarily in the firm's five principal giving categories: arts and culture, economic development, health and human services, diversity, equity and inclusion, and legal aid. Attorneys and staff volunteer, hold leadership positions and contribute financially to organizations focused on the arts and performing arts, housing, racial equity and justice, children and youth, physical and mental health, LGBTQ+, women's issues, food insecurity and other areas that resonate personally.
In December of 2020, Warner was honored with the Macomb County 2020 Corporate Citizen Award for the firm's commitment to corporate responsibility and dedication to philanthropy, both within the county and across the state. In Macomb County, Warner makes donations to: Advancing Macomb, Cass Community Social Services, Macomb Charitable Foundation, McLaren Macomb Healthcare Foundation, Kids Kicking Cancer, Racing for Kids and Turning Point Macomb, among others.
The firm's robust pro bono program provided nearly 4,500 hours of free legal counsel to select organizations and individuals across the state in 2020, and has awarded over $200,000 in diversity scholarships to students pursuing a law career. A donation was also made to the Equal Justice Initiative, a program committed to challenging racial and economic injustice in American society. This donation was given under the auspices of the firm's Statement on Racism and Social Injustice, which outlined four action items Warner is implementing. During the COVID-19 pandemic, Warner made financial contributions to support several at-risk groups with an emphasis on food banks and basic needs and initiatives to address racial and social injustice.