As Advancing Macomb focuses on Mount Clemens, we are highlighting some of the city's residents. This issue's focus is on four young adults who all work in, play in and call Mt. Clemens home.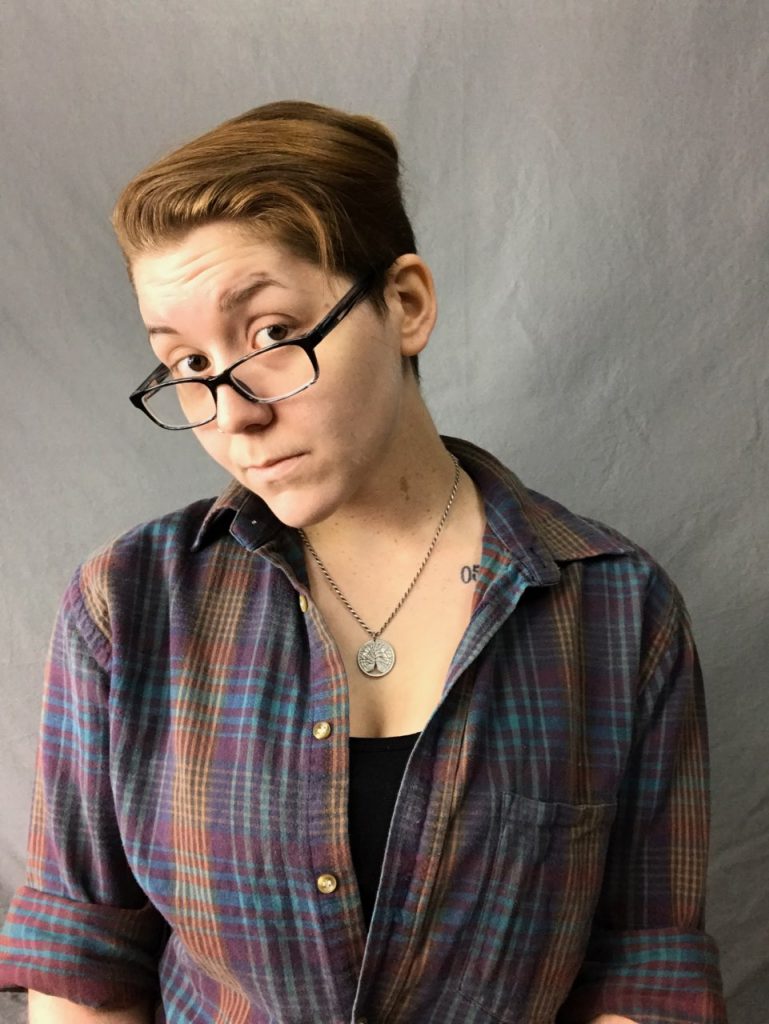 Andrea Plummer
Tell us a little about yourself – family, work, recreation/hobbies
My name is Andrea Plummer. I'm 26 years old and I live, work, and play all in Mount Clemens. I have two adopted Kids, Matthew (19) and Alice (16). We also have a miniature dachshund named Sullivan.
How long have you lived/worked in Mount Clemens?
I work at TGM Skateboards/Keystone Skate Supply on Main Street. I have been here almost 7 years now. I've been living in Mount Clemens 10 years now, but I was renting up until I purchased my home in Spring of 2016.
If you are a business owner in Mount Clemens – tell us about your business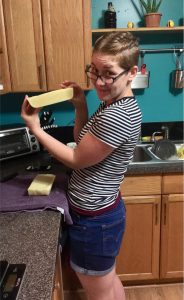 I have a small handmade soap startup that I am working on growing. Scrupulous Soaps is the name. I hand-craft soap by the traditional cold process method, using all natural ingredients that are good for all skin types, especially those with sensitivities and allergies. If you'd like to look into that a little more, I have an Instagram page up at www.instagram.com/scrupulous_soaps.
Have you utilized the Clinton River for recreation – boating, fishing, etc.?
I do love walking the boardwalk in town. It's a nice relaxing place I like to step away and take a stroll once in a while.
What do you like best about living/working in Mount Clemens?
I love that everything I need is right nearby. I don't have to travel far for good food, entertainment, or recreation. I do have to leave the city limits to grocery shop, but it isn't far. There's always some sort of event coming up in town to look forward to. I love that we're a very active city.
What is your favorite activity/place/restaurant in Mount Clemens?
My favorite shop is definitely Weirdsville/Paperback Writer Books. I feel like I always find something in there that I didn't know I needed until I saw it. They have an amazing selection, and Dave and Lisa are always on top of their game knowing recommendations to make and being able to help find what i'm looking for.
Are there any "hidden gems" in Mount Clemens? What would you like others to know about Mount Clemens?
I think this is a two in one question/answer. I think Mount Clemens really is the hidden gem of Macomb County. What I want others to know is that they need to come and experience the city for themselves before just believing the bad reputation we tend to have.
Mount Clemens is an incredible place and I wouldn't want to leave here for anywhere else. We have art, food, recreation, vibrant life, and so much more. I love my city and I think everyone should give it a second chance if their first encounter wasn't what they hoped for.