Advancing Macomb works to shine the spotlight on Macomb County-based nonprofit organizations. In this edition, we welcome Zuhair Issa, MPA, Co-Founder and Director of Community Affairs of LK St. Clair Soccer.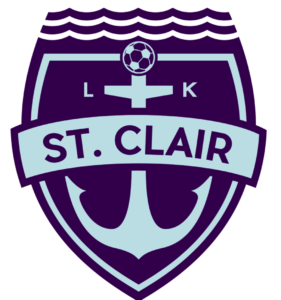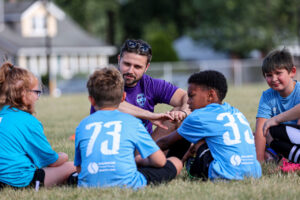 What is your organization's mission?
LK St. Clair Soccer is a registered 501(c)(3) organization whose mission is to allow soccer players in southeast Michigan to learn and improve their skills, partake in recreational and competitive soccer and learn to love and continue their love of the game while enriching the local community. We aim to build a sustainable soccer ecosystem, ranging from youth to adult men's and women's soccer. Our organization's participants gain a stronger understanding of teamwork, hard work and community improvement. Each person will not only make this impact on the field but also carry these values throughout their everyday life.
What are your proudest accomplishments to date?
Our proudest accomplishment as a community-based organization is the ability to provide low-cost, high-level rec soccer leagues to our local community. With the help of our community partners, we have also trained and provided US Soccer Federation licensed coaches at no cost to our coaching staff.
What is one thing you wish the public knew about your nonprofit?
We wish people knew the positive impact we have on our community. From rec-level soccer and futsal to Toys For Tots, food drives, camps and community events, we are more than just a soccer club. Our goal is to expand and become a staple in communities throughout Southeast Michigan.
How has Advancing Macomb been a resource for you or your organization?
Advancing Macomb has been an outstanding resource for us as an organization. They have helped us receive project funding, connected us with our community partners and provided invaluable advice to advance our organization.
What are the challenges of operating as a nonprofit in Macomb County?
Based on research commissioned by Advancing Macomb and executed by Dorothy A. Johnson Center for Philanthropy at Grand Valley State University, Macomb County lags behind every peer group in metro Detroit and Michigan for the number of charitable nonprofits per GDP. That is where we find our biggest challenge – lack of nonprofits and available funding in Macomb County.
What gaps in services currently exist that could be supported by additional funding?
Connecting the community to high-level sports programming at a low cost remains a gap that could be supported by additional funding. Capacity building is another area that could be helped with additional funding to aid the number of people we serve.
What are the benefits of operating as a nonprofit in Macomb County?
In Macomb County, nonprofits have created a family-like environment. The level of togetherness and willingness to help in Macomb is unparalleled. We do not compete here; instead, we build together to improve Macomb's communities.