Advancing Macomb works to shine the spotlight on Macomb County-based nonprofit organizations. In this edition, we welcome Lauren Christilaw, development specialist for The Arc of Macomb County.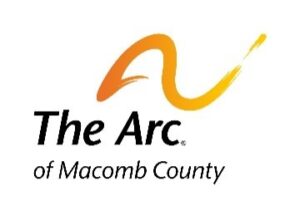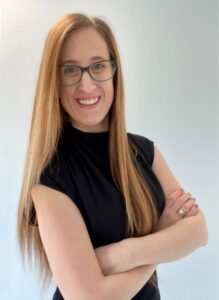 What is The Arc of Macomb County's mission? 
The Arc of Macomb County is dedicated to securing for all people with intellectual and developmental disabilities the opportunity to choose where and how they learn, live and work throughout their lifetimes in the community we share. 
What are your proudest accomplishments to date? 
As a nonprofit human service organization, The Arc faces the challenge of providing quality care with limited resources to people with disabilities. 
As we navigated the COVID pandemic, along with a national direct care worker crisis, we realized how resilient we are as an organization. We have continued to provide quality support to an average of 553 people each month, assisting with everything from special education advocacy, applying for government benefits, skills training and staffing to allow people to stay in a home of their choosing.   
In addition, The Arc of Macomb is well known for its expertise and offers professional support to other Arcs throughout Michigan.  
What is one thing you wish the public knew about The Arc of Macomb County? 
The Arc is a national organization with over 700 chapters: 29 right here in Michigan. Next year The Arc of Macomb will celebrate 70 years of providing services in Macomb County. We have many valuable resources for families who have minor or adult children with disabilities and are always looking to engage with our community. 
What are the challenges of operating as a nonprofit in Macomb County? 
Since we are a small organization, connecting with local businesses and decision-makers can sometimes be difficult. Identifying and pursuing opportunities that align with our mission or being aware of who will support our cause can be tough.  
What gaps in service do you have that could be supported by additional funding? 
When working with the developmentally disabled population, we see many gaps, mainly basic needs such as food, clothing, transportation and shelter. Ninety-five percent of the people we support rely on social security as their income, which doesn't come close to covering the costs of basic needs.  
The other major service gap is the inability to find staffing. Although many employers struggle with this, it hits us differently. The lack of staff means that people with disabilities are not receiving the critical support they need for daily living activities (cooking, showering, cleaning) and getting out into their communities. 
What are the benefits of operating as a nonprofit in Macomb County? 
In Macomb County, we have access to many businesses that can help increase our footprint. With a dense population throughout the county, we can make a greater impact than if we were in a more rural county.  
The growth taking place in the county and the investments being made also provide optimism for an organization like ours. A portion of our funding is from development, and we see many opportunities to make connections and bridge that funding gap. 
 How has Advancing Macomb been a resource for The Arc of Macomb County? 
Advancing Macomb has been an incredible resource for us. We have been able to connect with local businesses and build relationships. Attending roundtable meetings has provided us with many resources we didn't know existed and has helped us grow our footprint and take actionable steps to advance our mission.