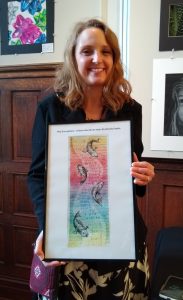 The city of Mount Clemens will be getting a little more colorful this spring as multiple public art pieces are created around downtown. These projects are part of the vision of the KaBoom! "Play Everywhere" grant challenge to bring "play to unexpected but everyday spaces, making it easy and available for kids and families." This grant was awarded to Advancing Macomb in partnership with the City of Mount Clemens, the Macomb Family YMCA, and the Anton Art Center.
The site locations for the art pieces are at the Macomb Family YMCA, on the stairs leading to the Clinton River near Northbound Gratiot and Cass Avenue, at the Anton Art Center, and the alley off Macomb Place near Cherry Street.
The larger projects are being created by local artists selected from the submissions to Advancing Macomb's call for artists.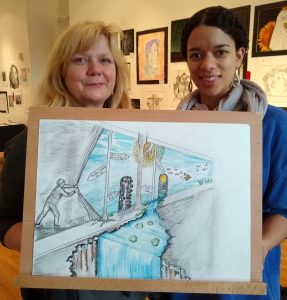 The stairs to the Clinton River off Northbound Gratiot are being transformed by Wendy Popko, a muralist, portrait artist, and published children's book Illustrator from Macomb. Her creation, inspired by Dr. Seuss's "One Fish, Two Fish, Red Fish, Blue Fish," will be of black and white fish swimming in a pool of color.
The Cherry Street alley work is being taken on by mother and daughter team, Angelika Wynes and Alana Wynes. With over 40 years of combined professional experience in fine arts, these Mount Clemens residents have envisioned a scene that "reveals the history of the city and all its wonders."
Each of the four projects will contain elements that bring a sense of play and learning to the environment.