In celebration of the giving season, Advancing Macomb is setting the spotlight on a local artist who truly gives back to our community: Anne Nicolazzo.
As a long-time resident of Macomb County, you may have spotted her at various community events over the years. She can usually be found behind the camera, but freelance photographer Anne Nicolazzo is more than just a behind-the-scenes gal; in fact, she is a professional and artistic leader, who dedicates her artistry to bettering the community.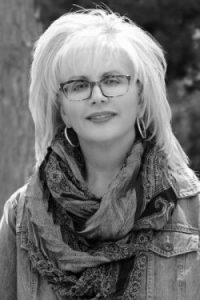 Anne works closely with Macomb Now Magazine and serves as a volunteer Social Media Administrator and Visual Ambassador for the Make Macomb Your Home initiative. Her volunteer hours have also earned her recognition from many community organizations, including CareHouse Macomb, A Beautiful Me, All the World's a Stage, and Wigs4Kids where she actively serves on the Board of Directors. In 2011, she was awarded "Outstanding Volunteer of the Year" by the Macomb County Board of Commissioners.
"I am very passionate about giving back," said Nicolazzo. "By volunteering for numerous organizations, I have discovered additional ways to make a difference. I utilize my photographic artwork to leverage funds for the nonprofits I support, and donate canvases in-kind for fundraisers."
Anne's successful photography career is surprisingly second to her established career with Lanzen Inc., a defense contractor in Roseville, where she serves as an Administrative Director.
Her free time is spent with her husband and family near her home in Chesterfield, or traveling the country.
Anne's work highlights the people and landscapes that comprise our home, and she has an incredible eye for capturing the essence and beauty of our county. Her impeccable, artistic vision, paired with her dedication to public service makes Anne Nicolazzo a unique and valuable presence in our community.