A SEND OFF TO STEVE KURMAS AND MARIE HOCKER
As we close out 2017, we would like to bid a special farewell to two of our esteemed board members: Steve Kurmas and Marie Hocker.
Steven E. Kurmas earned a bachelor of science degree and a master's degree in chemical engineering from Wayne State University and is a licensed professional engineer.  He is retiring from DTE Energy, after a long and successful career as Vice Chair.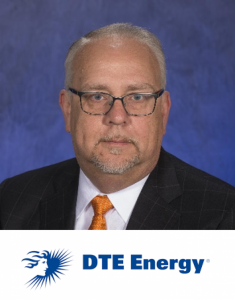 In his career, Kurmas served as president and chief operating officer of DTE. Prior to that position, Kurmas served as president and chief operating officer of DTE Electric.
Kurmas is also an active member of the community and serves on the board of directors of the Detroit Regional Chamber of Commerce and YMCA Southeast Michigan.  He is also treasurer of the board of directors of the Engineering Society of Detroit and the Michigan Economic Development Foundation.
Marie Hocker is a legislative analyst at Ford Motor Company, government relations. She works with local elected officials and other stakeholders in Michigan on key issues that require collaboration with government officials. She is responsible for the development and implementation of Ford's community giving in Michigan plant communities.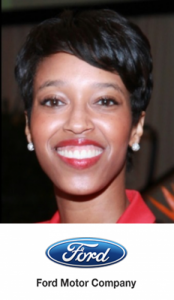 Previously, Hocker worked as a legislative coordinator in Ford's Washington, D.C. office. She also served on Capitol Hill where she focused on education, transportation, labor, and budgetary policy for U.S. Senator Debbie Stabenow.
Hocker is a proud City Year Detroit alumnus (2006 grad) and holds a bachelor's degree in economics from Wayne State University.
As of January 2, 2018 she has re-located to Ford's Washington, D.C. office to engage with policymakers on transportation and workforce development initiatives. Although we will miss her leadership in the Detroit region, we are grateful to have had the opportunity to collaborate with her at Advancing Macomb. Thank you, Marie, for serving on our board; it has been a pleasure to work with you. Best wishes in your return to Washington D.C.!