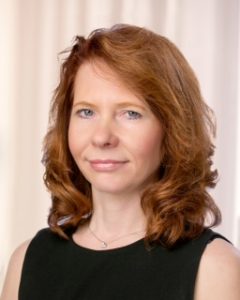 AM: Who are you and what is your background?
AH: My name is Anissa Hudy and I am an attorney. I have been practicing for 17 years. I left the big law firm life and started my own solo practice.  For the past 16 years, my focus was in the areas of commercial and real estate litigation (creditor's rights, CMBS workout and receiverships, primarily). Now, I am using my litigation experience to focus on contract drafting and negotiation for small and large business, focused in the areas of commercial contracting & real estate.
AM: What is the new company focused on?
AH: Creditor's rights bankruptcy, real estate and commercial contracting and litigation.  I am working more now with small businesses and start-ups also.
AM: What inspired you to start your own business?
AH: The market is right for small firms and solo practitioners.  With technology advancing, small firms and solo practitioners have the ability to meet their clients needs more easily and offer a lot of flexibility on rates and services.
AM: Were you nervous about doing it; were there any challenges you faced starting out?
AH: No, I wasn't nervous.  Entry into the market was easy.  Given my husband is a network engineer, we already had the necessary infrastructure established (a full system & servers with capacity).  Additionally, the Michigan State Bar makes it easy for small law firms and solo practitioners to establish themselves and is focused on finding ways to make legal services more accessible to more people.   That translates into providing great tools and resources to attorneys looking to start a business.  To me, administrative processes/tasks is the most challenging aspect of running a small firm/solo practice and is very time consuming.  That said, though, share services / virtual services are available to help out with extensive administrative tasks, if needed.
AM: What is the distinctive influence you want to bring to this market?
AH: I like that the small firms and solo practitioners have the flexibility to assist clients with more than just legal issues, such as business consulting and coaching on issues that are non legal because not everything will involve a legal issue. I love taking the time and putting in the effort to listen to my client's needs and goals and getting to know them and their businesses.
AM: How do you inspire your team or clients?
AH: If a client has a need in a practice outside my focus, I have a great network of referral attorneys, and I spend the time ensuring that a client is connected with the right attorney. For example, I do not handle divorce, probate, or criminal law, and I have a network of attorneys who are available for referrals to clients with legal needs in those and other practice areas.  As for top techniques, I dedicate the time necessary to understanding a client's business and goals.  Better understanding the client allows you to better serve the client.  You have to listen and focus on what they want.
AM: What inspires you to go to the next level?
AH: I know myself, my goals, and what I want to accomplish. It's personal motivation – establishing a good life with a lot of flexibility and setting a good example.
AM: What is more important to you in business: statistics or instinct?
AH: Instinct all the way –business is about understanding clients, their needs, and their personalities; most of my work is relationship driven.
AM: Did you have a mentor? If yes, who and how did you meet?
AH: Yes, Mike Cruse was a greater mentor to me.  I met him when I was at Howard & Howard and then worked with him thereafter . Also, though, I am surrounded by smart, ambitious, balanced individuals, many of whom started their own businesses and are doing great things in the community. I am inspired by people around me who are doing great things.
AM: Are you involved with any outside organizations?
 AH: Yes, I serve on the Board of Directors for A Beautiful Me, as the Secretary.  I am also an Advisor to WID (Women in Defense-MI Chapter).  I also do volunteer work at St. Peter Lutheran Macomb.
AM: Why did you decide to establish your business in Macomb County?
AH: I grew up in Detroit and moved here [to Macomb] in 1984. I love Macomb. I love being near the lake, and the people here are great and laid back. Although our traffic and roads need some work. Macomb has great Chambers of Commerce helping businesses in this County; and people here are very connected. I've worked in other counties (Wayne and Oakland); however,I love Macomb; it's a great place for business and living.