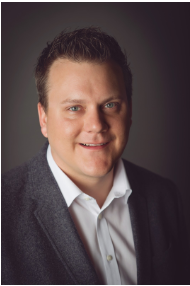 When you look at the website for Bakes & Kropp Fine Cabinetry, you see a portfolio of gorgeous, high-end kitchen and bath design projects pulling clients mostly from the Hamptons and New York City. These beautiful luxury creations start right here in Macomb County at a custom woodworking shop in Mount Clemens.
Paul Kropp has been woodworking since he was 12 years old. He has been fortunate to be able to turn his hobby into a successful business. Paul opened his own woodworking business after college and has been creating custom products ever since. After previous collaborations with designers in the past, he found a great partnership with Robert Bakes, an established interior designer in the east coast market. Their synergy led them to join forces into one company as Bakes & Kropp. This partnership of design and craftsmanship, as their website states, "created a company greater than the sum of its parts." With Bakes & Kropp, Paul says that both the design and manufacture sides of the project benefit. They are able to establish their brand, increase their marketing reach, and develop new ideas more cost effectively than operating alone. The company is also able to specialize in a more narrow focus – quality craftsmanship with a clean, coastal aesthetic – and do it well. Most of their clients are in the Hamptons with New York City being their newest market in the last few years.
Paul has about 25 employees in his 33,000 square foot facility in Mount Clemens, many of whom live in Macomb County. He follows the simple philosophy that you should "treat people decently" and works to adhere to that in how he runs his business. The company embraces five core values that, conveniently, spell KROPP: Keep Improving, Respect, Outcomes, Professionalism, and Positive Attitude. He is proud that his employees know these values and use them as a guide in their work. He said that they are so ingrained in the process that his staff is able to use these values to address personnel issues if an employee is not working toward those ideals.
Paul is a Macomb County native and currently resides in Mount Clemens. He cites the existing talent in Macomb County as a draw for his business. He has had great success in utilizing the manufacturing and related skills of his employees to bring his products to life. Workers who have done custom sheet metal work in other industries are now making custom range hoods. Others, with upholstery experience from auto and marine work, are upholstering custom pieces for kitchen decor.
When asked about his measure of success, Paul says that it centers on "being happy with where you are at." His business goals are to improve year to year on all levels, but he is content with the improvements being slow and steady to keep everything in balance.
As to where he sees Bakes & Kropp in five years, he says that they are looking to grow their New York City market as well as introduce a new market into the mix (location yet to be determined).